The way to individuality in perfection
Burg Design takes its customers on a unique journey, at the end of which the perfect product waits. In both the automotive and industrial sectors, individual decors are created here that are precisely tailored to the requirements of the customer. The Burg Design designers accompany the entire process — from the briefing to the finished product.
Learn more about the process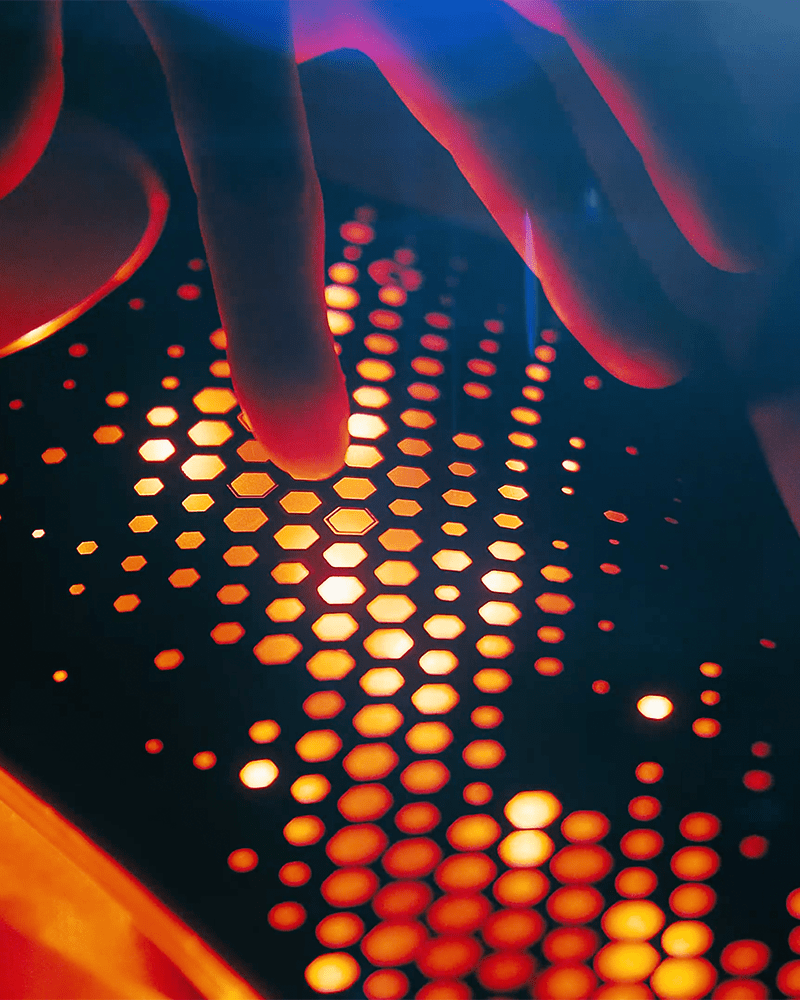 Some customers already have their first ideas, which they send to Burg Design in the form of mood boards. The meticulous analysis of them is the first step in fully immersing in the customer's world and subsequently developing perfect results.
At the beginning, the numerous fascinating possibilities of Burg Design are presented to the customer. Specific customer requests that have been communicated in advance can already be taken into account here.
In the next step, the customer requests, which have now become more concrete, are merged with the individually developed ideas of the designers to form a holistic concept. This approach is the guarantee for first-class design, feasibility and perfect compliance with the customer's requirements.
In order to give customers the best possible idea of their finished product, Burg Design relies on a comprehensive archive of samples that have already been produced. Those samples are transmitted that come closest to customer requirements in terms of design.
Based on the detailed design concept, the design department creates the individual design up to the finished digital template. In close coordination with the production department, true unique items that are unparalleled on the world market are created here.
The digital drafts are now sent to the customer for viewing and approval. Any correction loops with the customer's design department pave the way to bring the individual result to perfection.
The result of the final processing is a digital design that is precisely tailored to customer needs and ready for implementation. After the final approval, the design goes into production. Of course, the designers also accompany and monitor the entire production process.
Go to the manufacturing processes